Executive Growth Advisors (EGA) is expert at facilitating business growth and organizational development.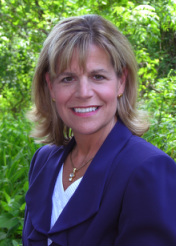 Mimi Palen-Clare
President
With a diverse client base representing virtually all major industries and companies both large and small, Mimi Palen-Clare specializes in helping firms assess and leverage internal resources to dramatically improve their processes, people, customer and community perceptions, and profitability. She has in-depth experience working directly with CEO's, business owners, and executive teams who (1) want to develop a clear and profitable roadmap for the business, (2) understand that their greatest value driver is their people, (3) desire to be good corporate citizens. She has earned a reputation for her unique blend of abilities that:
Strengthen leadership and human skills through assessment, counseling, and training.
Provide strategic and tactical approaches to leading organizational development initiatives due to rapid growth, acquisition, reorganization, and rightsizing.
Facilitate strategic business planning, executive transition planning, successor leadership development and authority transfer.
Create and deliver relevant, engaging, and rigorous training that links content to business goals.
In recent years, Mimi has carved out a niche in facilitating organization interventions with executive teams who are experiencing intense conflict and disagreement. Her intuition coupled with strong problem solving and people skills uniquely qualify her to help business leaders sift through the issues, regain focus, and overcome obstacles to organizational success. Mimi utilizes a host of both standardized and customized assessment tools that can offer valuable insights into team and individual strengths, limitations, personalities, and most importantly, potential for growth.
Mimi has served on numerous non-profit Boards of Directors and Advisory Boards and is an active community volunteer. She has a Masters Degree from the University of St. Thomas in St. Paul, Minnesota and a Bachelors Degree from the College of St. Benedict in St. Joseph, Minnesota.
---